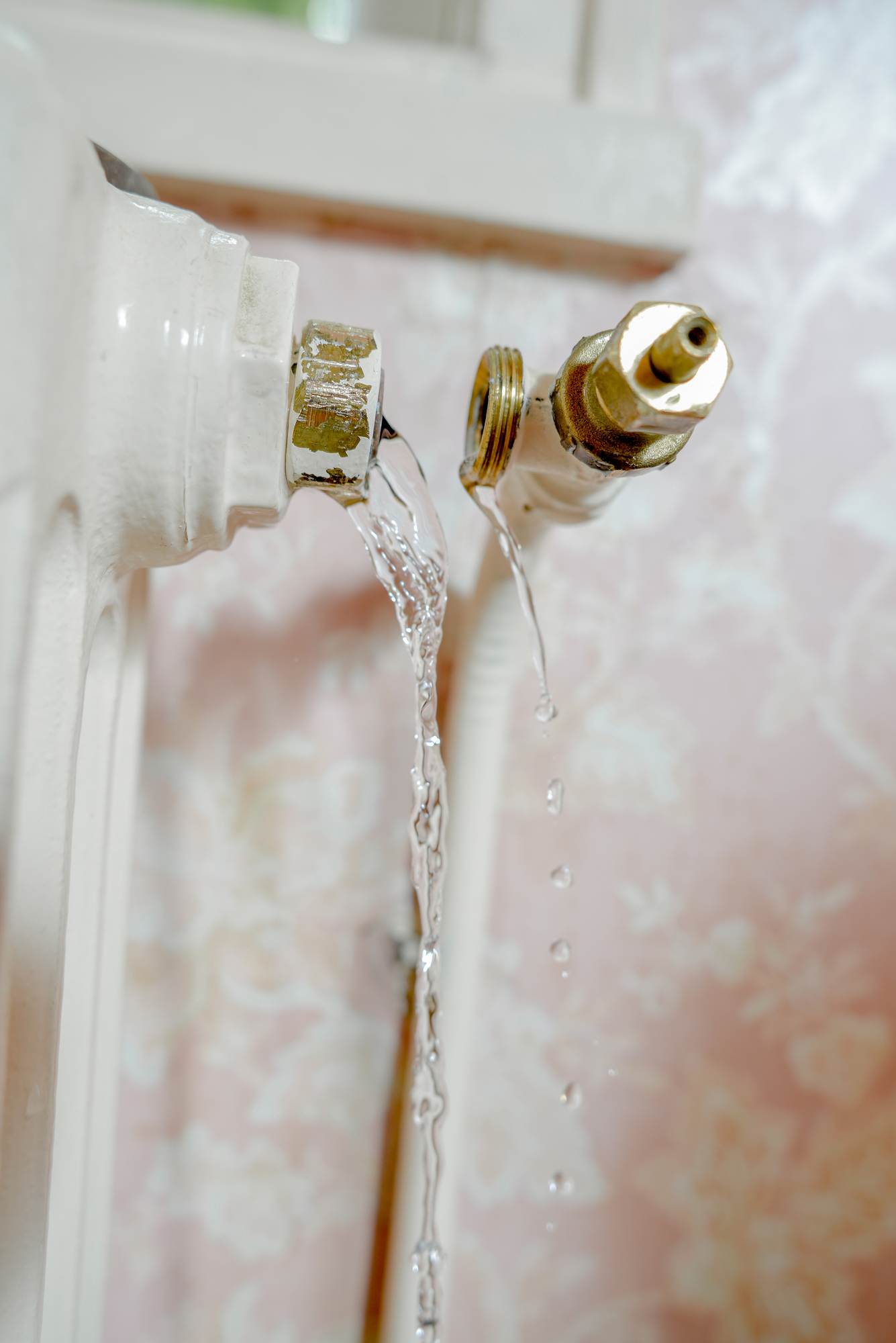 Today we are sharing the five things to do before calling a Sanford plumber to fix your pipe burst.
If you've ever experienced a pipe burst, you know how frustrating it can be, and if you haven't experienced it before, well you don't want to. However, if you are wondering how to deal with a pipe burst, today we are sharing the five things to do in order to successfully minimize any further damage from leaking water including calling your Sanford plumber.
Turn off the water
The first thing you should do when experiencing a pipe burst is to immediately turn off the water to your home. By quickly doing this you will stop any additional leaking water from flooding your house. If you don't know how to turn off the main water to your home, contact our Sanford plumber today.
Evaluate the damage
After turning off the main water source for your home it is important to assess and evaluate the damage. Depending on the amount of water that has collected inside of your home and if the leak was stopped quickly, your next step should be to call your Sanford plumber. Remove items from the area filled with water and sort out what can be restored and what should be thrown out.
Dry the area filled with water
After evaluating the damage and removing the items that can be restored or thrown out, your next step is to dry out the area filled with water. It can be very dangerous to leave the water there especially if there are cables around. Get as many mops or towels to remove the water before your Sanford plumber can appropriately remove all the water in the area. If your leak was small and you were able to remove the water as much as possible, then dry the area with a combination of fans, dry vacuum cleaners, and dehumidifiers to remove the water. If the room is not thoroughly dried out within 48 hours, mold can start growing.
Clean Up
Before you call your Sanford plumber, clean out the contaminated area. Depending on where the pipe burst came from, there may be contaminants. Clean out the area at least twice, to make sure you are cleaning the area just right. Make sure to let the area dry in between cleanings.
Find the source
After the water has been removed, and the area has been cleaned out, find the source of the problem. Call our offices to make sure the broken pipe has been fixed or replaced before turning on the water back in the house.
At Encore Plumbing, we have earned a reputation for fair pricing and excellent service by our experienced plumbing technicians. If you are experiencing a pipe burst, contact our office to make sure the pipe is fixed and replaced!